Nowadays the use of mechanical, chemical, informatical and electronical disciplines is important in the medical field, in such an significant way that it has lead to the introduction of a new engineering sector that is the Biomedical.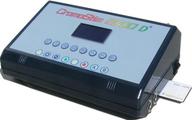 In particular,
electronic
takes on a primary support role in this sector, infact the electronic equipments used for the
diagnosis
, the
therapy
and the
rehabilitation
are remarkable. The equipment required by modern medicine to the contemporary electronic world are mostly embedded systems consisting of an analogic front-end, biosensors, microcontrollers with wireless capacity of communication. Elettronica Tirrito offers a range of highly technological products within of
physiotherapy
and
chromotherapy
based on usage of
IRDA
handpieces and
laser
pointers.
Read more